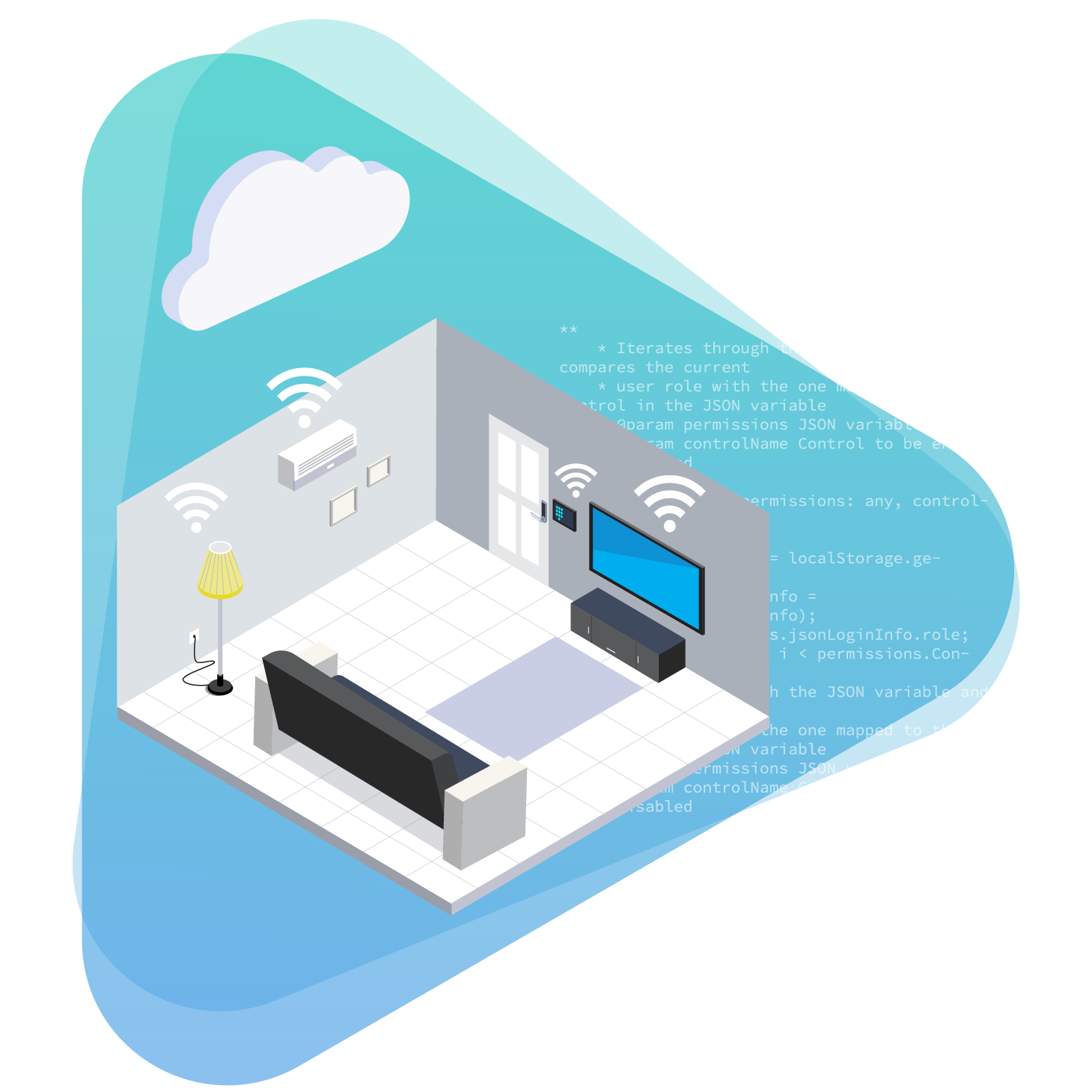 Smart Homes
Tismo designs and delivers connected solutions to run homes smarter and more efficiently. We design wireless, low-power devices and intuitive user interfaces to manage any system with the touch of a button. Our Device Engineering & Application Development capabilities, coupled with our Cloud Enablement and Personalization Services, enable connected homes. We develop and configure platforms for unified device management that enables Home Automation, Home Security, Voice Assistance integration, Energy Monitoring etc. Our expertise lets you navigate design issues such as initial registration, device pairing, on-boarding, security, access to internet, gateways etc. We help you create happier, healthier, greener and safer homes for your customers, through extensible frameworks and solutions.
Services
Sensor device development
Energy measurement & Control devices
Lighting control solutions
Sub-metering
Water metering
Security – video locks, video monitoring
Machine learning algorithms
Edge analytics
Cloud analytics
Cloud applications, Mobile Apps
Integration with third party systems
Technologies
Short-range Wireless:  ZigBee, BLE, Z-Wave, IEEE 802.15.4 MAC/PHY, Wi-Fi, 6LoWPAN
Long-range wireless: LoRa, LTE IoT CAT-M1/NB-IoT, 4G/5G
IoT Protocols: MQTT, CoAP, AMQP
OEM Solutions: In-home displays, smart meters, smart thermostats & smart plugs, lighting controllers, EV charging controllers
Data presentation: Mobile and web applications, Web HMI,  etc.