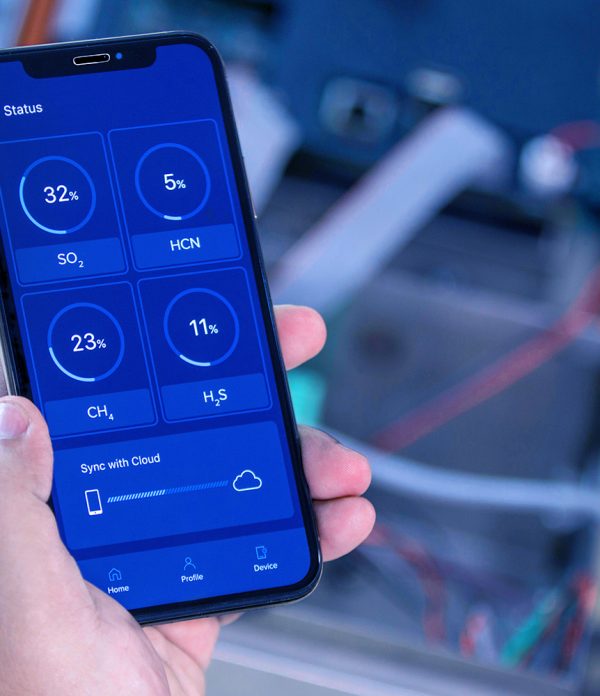 Product Development
Technology that catalyses product development 
Navigate the challenges of the product development journey right from feasibility study to prototyping to sustenance, with Tismo's expertise in software, firmware, electronics, and mechanical design. We have deep domain knowledge across medical and analytical, test and measurement, industrial automation, and IoT domains. Tismo's engineering services give you the resources, expertise, and responsiveness you need to carry out projects of any size and complexity.
End-to-end product development services backed by years of experience
Feasibility studies to evaluate the viability of product ideas
Product conceptualization using functional simulations and 3D modeling.
Product architectures, development, quality assurance and testing
How we Work
We follow the Agile and Kanban methodologies for our projects and our project managers ensure timely delivery of the highest quality. Our team creates and iterates prototypes, proves technical feasibility and gathers feedback to understand the user experience.
Human-centered industrial design
Digital product design
Insights and research into product solutions
Risk management activities, FMEA
Engineering verification testing and design verification planning.
Testing
Comprehensive Quality Assurance for your products
Tismo offers customized testing services for your products. We offer services for both functional and non-functional testing of mobile, web, desktop and cloud applications. We adopt automation to reduce the turnaround time, regression cost, enhance product quality, and minimize human error. We adopt a regression testing model to ensure that the new versions of applications retain their original functions following changes to the software code or incorporation of new features. We have experience with Class I, Class II and Class III Medical Devices and adopt a Risk-Based Testing using Design Failure Modes, Effects and Criticality Analysis (FMECA)
Manual testing
Automation testing
Black box testing
Component and unit testing
Performance testing
Stability & scalability testing
End-user experience of web applications and software products
How we Work
Well-defined testing methodology
Requirement analysis, test plan preparation, test case design, execution, bug tracking and reporting.
Test objectives and strategy prepared in consultation with client team
Create test cases and prepare the testing environment
Meticulous logging of the results
Errors, defects, and bugs are tracked and reported
Re-Engineering
Peak Performance of your Product through Technology Revamp
Products need to be future proof to remain at the top of the market for longer periods of time. This may require adopting contemporary platforms, new programming languages, web deployment, addressing security risks or new age UI/UX.
Leverage Tismo's re-engineering expertise to overcome the challenges of your legacy systems. We help you enhance the performance of your product by incorporating new features and functionalities.
We take up the total ownership of re-engineering products, including hardware, firmware and system software. We enhance your products to meet your changing customer requirements and achieve improved customer centricity and satisfaction
Data migration
Scalability and flexibility as key design objectives
Tool-based reverse engineering
Sustainable engineering
How we Work
Feasibility studies to find the re-engineering possibilities
Code walk-through to analyze the existing architecture
Plan modifications needed to increase the speed and reliability
Document and analyze recommendations
Implements the modifications
Exhaustive verification from the smallest level of the code to the higher levels of architecture. 
Exhaustively testing to check all the functions and all the unexpected conditions