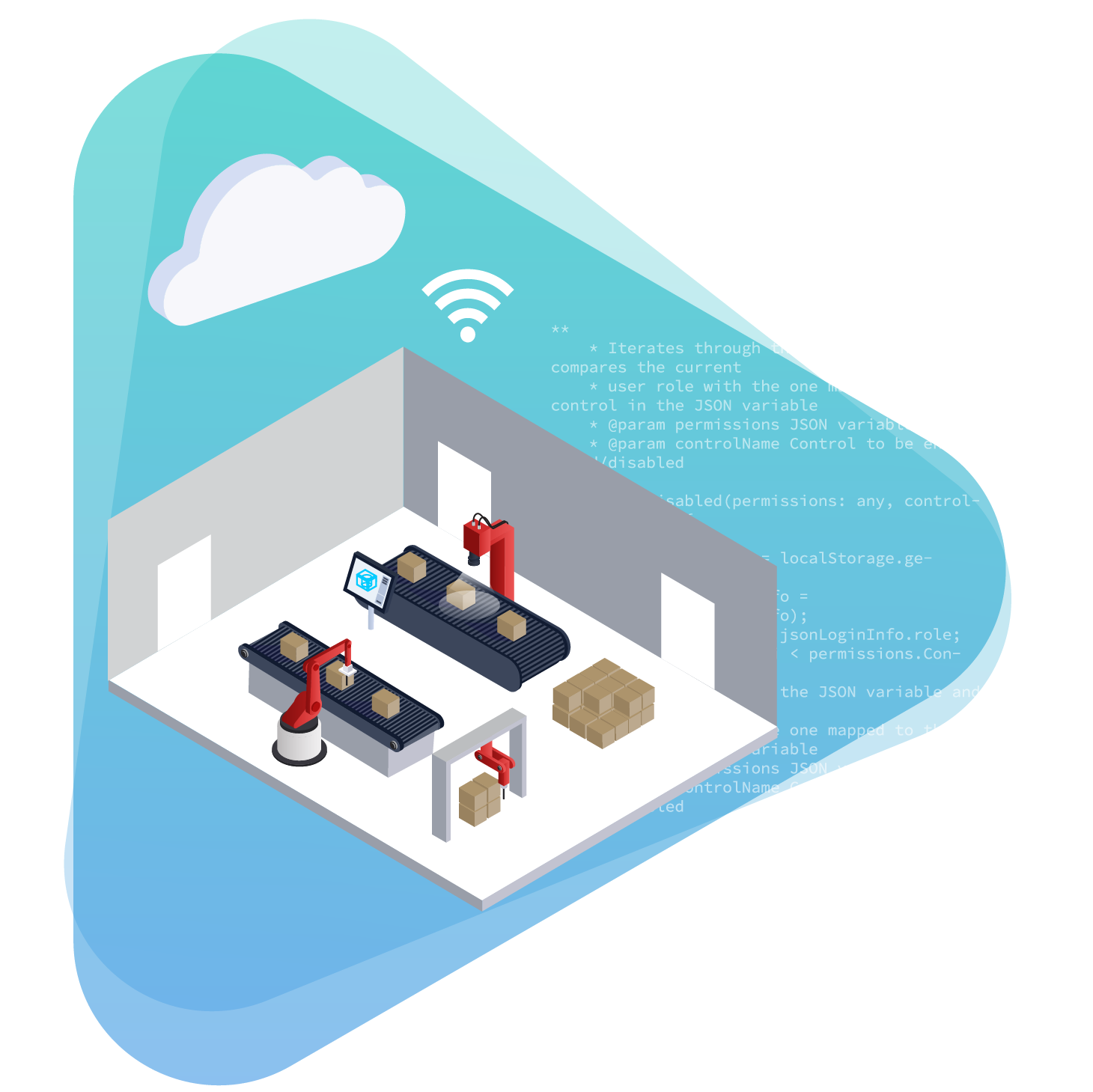 Industrial IoT
Tismo is adept at designing and developing intelligent devices and connected systems to monitor, collect, exchange and analyze data. We excel at interfaced OPC implementations for smart factories and pave the way for your Industry 4.0. Our expertise in connected sensors and actuators enable your customers to pick up inefficiencies and save time and money through preventive and predictive maintenance, enhanced field service, energy management and asset tracking.
From choosing the best-fit platforms and deriving insights, to designing scalable architectures and developing cloud and mobile apps, we provide comprehensive services for IIoT. We leverage RFID technology, state-of-the-art sensors, and control algorithms to integrate intelligent, context-aware software, with existing infrastructure and enable your customers to meet strict quality, cost-reduction and delivery requirements.
Tismo's expertise in IIoT enables organizations to:
Connect and scale with efficiency.
Analyze and Act on new data.
Integrate and transform business processes.
Improve decision-making with augmented intelligence.
Design, develop, integrate, deploy and manage end-to-end IoT processes.
Seamlessly integrate IoT solutions with existing enterprise architecture.
Services
Architecting scalable clustered architecture for IIoT solution 
Developing and testing analytics and visualization dashboard/Mobile apps to gain actionable insights
Choosing, developing and implementing industry standard and custom communication protocols
Developing, Testing & Automating different layers of IIoT – devices/sensors, Cloud, Analytics, Actuation etc
Simulators and test setups for comprehensive tests
Technologies
Industrial Protocols: OPC/UA, EtherCAT, Modbus, BACNet Fieldbus, CANbus, HART, IEC 61850
Short-range Wireless:  ZigBee, BLE,  IEEE 802.15.4 MAC/PHY, Wi-Fi, 6LoWPAN
Long-range wireless: LoRa, LTE IoT CAT-M1/NB-IoT, 4G/5G
IoT Protocols: MQTT, CoAP, AMQP
Data presentation: Mobile and web applications, Web HMI, etc.