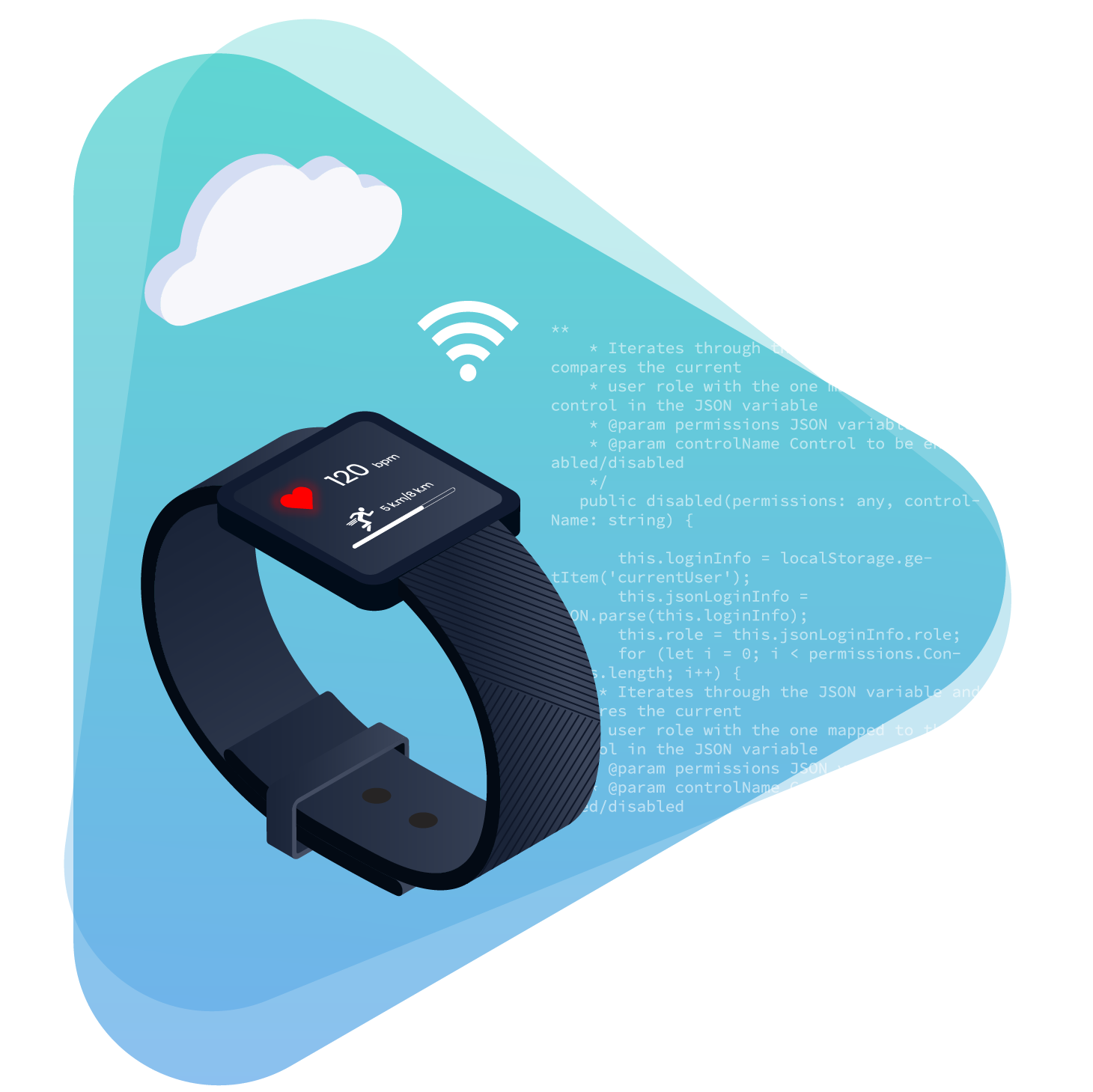 Smart Health
With the global adoption of IoT and wearable technology, smart devices have begun to revolutionize the way healthcare is delivered. We make use of advanced sensors, connected devices, storage and computing platforms and analytics, to deliver enhanced diagnostic capabilities and patient care. 
Leverage Tismo's expertise in sensor devices, cloud computing, data analytics, web and mobile applications and gateways to create Smart Health products and systems. 
Our team is adept at designing and developing interconnected devices that include sensors, actuators, detectors, camera systems etc. These devices collect the data. We build cloud platforms to digitize, process and securely store this data. We deploy advanced analytics and machine learning algorithms to draw actionable insights for patient care. 
We specialize in enabling IoT for wearables and medical devices to gather patient-generated health data. Our expertise in the development of healthcare monitoring devices like glucometers, heart monitors and asthma tools and our proficiency in cloud platforms positions us to design and develop reliable remote monitoring systems. We enable the early detection and real-time monitoring, detection and diagnosis of acute illness, drug intoxication, cardiovascular problems and other health conditions. 
Leverage our experience to design and develop smart health solutions compliant with standards like ISO 13485, IEC 62304, FDA 21 CFR Part 11 and many more. Our team is well versed on the applicable regulations and stays current on emerging standards covering new technology.
Services
End-to-end design and development of wearables
Patient data acquisition and management
Development of cloud platforms and data pipelines
Web and mobile application development
IoT enablement for health monitoring devices
Technologies
Short-range Wireless:  ZigBee, BLE,  IEEE 802.15.4 MAC/PHY, 6LoWPAN
Long-range wireless: LoRa, LTE IoT CAT-M1/NB-IoT, 4G/5G
IoT Protocols: MQTT, CoAP, AMQP
Data presentation: Mobile and web applications, Web HMI, etc.