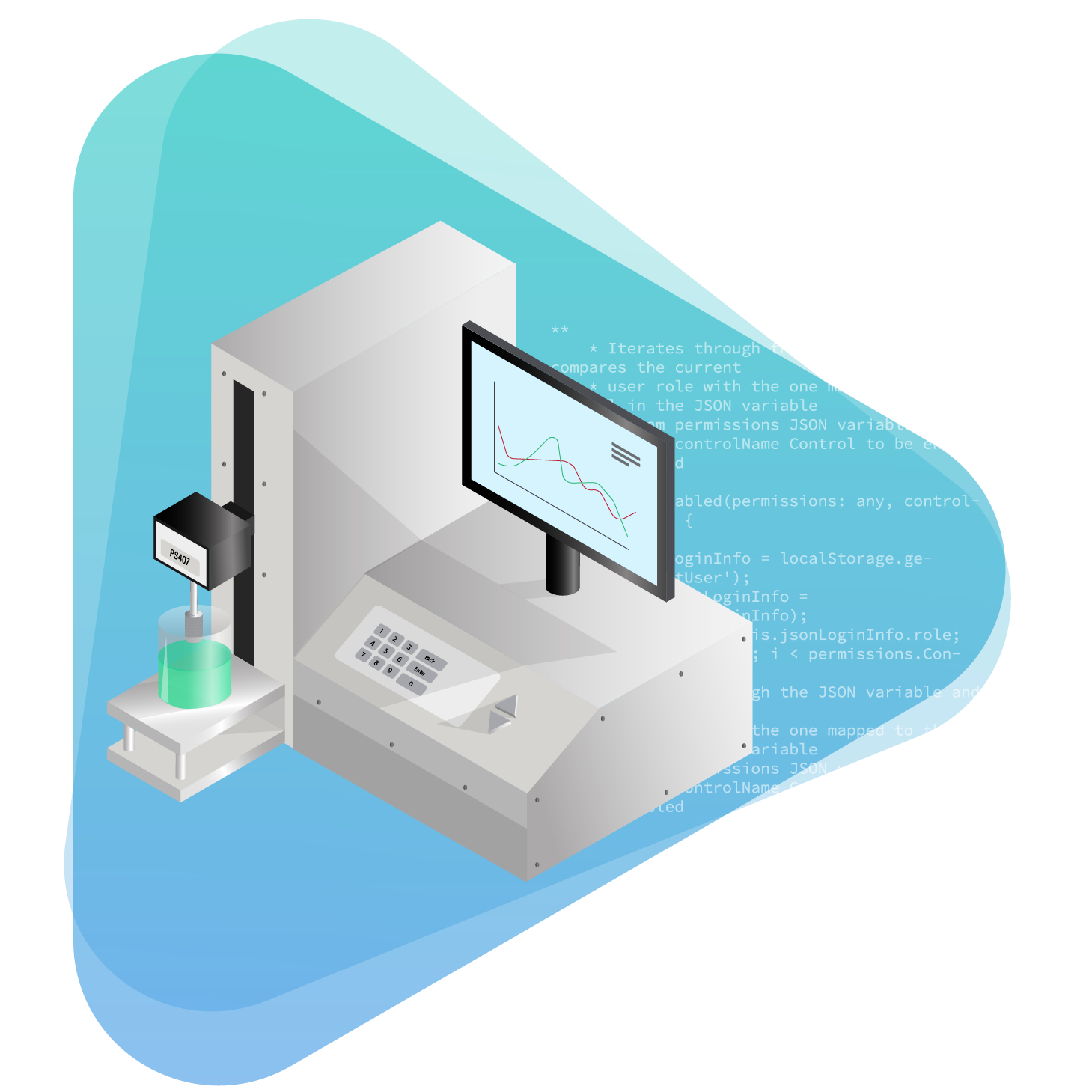 Analytical Instruments
Analytical studies involve the qualitative and quantitative study of the world around us. Sophisticated instruments and methods are used to separate, identify, and quantify substances. Tismo offers design engineering services for instruments, over a large spectrum of analytical related applications, ranging from flow chemistry, biotechnology, spectroscopy, liquid handling systems and more. 
Leverage our deep expertise in product development services like hardware, firmware and software for instruments. We have experience with method development, validation & sample analysis for pharmaceutical, healthcare, food safety and other industries. 
Our strong knowledge of the regulatory requirements and experience in designing and developing instruments compliant to ISO 13485 and IEC 62304 position us as reliable partners in your product journey. 
We specialize in designing and developing sophisticated instruments like Gas Chromatography systems, Liquid Chromatography Systems, Mass Spectrometers, Spectro-photometers, online gas analyzers and nutrient analyzers. We provide hardware, firmware and software development services, instrument driver development services and independent testing & validation. 
We work with Laboratory Information Management Systems (LIMS) and undertake new features development, maintenance, instrument driver integration and custom application development. 
We develop custom desktop, mobile and web applications that interact with instruments and enable cloud connectivity. The Tismo team is adept at web technologies and implements modern Web-based HMIs for analytical instruments. 
Leverage our expertise in machine learning to enhance the accuracy and reliability of your analytical instruments.
Services
Custom application development for analytical instruments
Embedded solutions for analytical instruments
Instrument Control software development
Data acquisition and data analysis software for analytical instruments
Independent testing
Enhancement/re-engineering of instruments and applications
Technologies
Software: C, C++, C#, Visual Basic, Qt, Java, HTML, JavaScript
Firmware: C, C++ on Embedded Linux, RTOS
Communication: BLE, Wi-Fi, Modbus, Zigbee, DICOM, HL7 interfaces