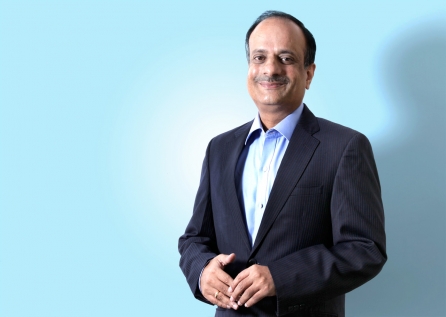 Shankar Velayudhan
CEO, Managing Director
Shankar Velayudhan leads the management team at Tismo. He drives the strategy and execution at Tismo, delivering high quality product engineering services to clients in North America and Europe. For most part of his career spanning more than 30 years, Shankar has specialized in building teams & organizations that offer technology services to clients and becoming their long-term strategic partner.
His experience includes setting up engineering development centers in India. Under his leadership, one of the centers grew from a team of 40 to more than 400 engineers, providing services to Fortune 100 clients around the world. Each of these centers was setup to achieve SEI CMM Level 5, ISO 9001 and ISO 13485 certifications.
Earlier, Shankar was part of the measurement business unit of Tektronix in India. His mandate was to setup the engineering development center for Tektronix in Bangalore for various product lines.
Shankar's career started at a premier R&D organization, working on developing advanced technology solutions in the field of distributed control systems and deterministic, high reliability communication networks
Shankar has a bachelor's degree in Electrical Engineering from IIT-Bombay and a master's in Computer Science & Automation from IISc-Bangalore.
Deepak Hegde
Director, Board of Directors
Deepak is a software professional with more than 30 years in the Industry in the areas of embedded technologies, industrial equipment software, network protocols, network security, distributed computing, web application technologies and product life cycle management. He is a non-executive Director at Tismo.
Deepak has led teams of more than 200 engineers managing projects in product development, maintenance and testing in Data Acquisition & Control, Web applications, Mobile devices and Instrumentation. He set up project governance and client engagement structures, which enabled the Offshore Development team members to meet their commitments to clients based in USA and European regions.
Deepak headed the Product Lifecycle Management team at HCL Technologies, which specialized in multi-platform enterprise application development, implementation and customization for engineering organizations. Deepak was instrumental in setting up the Distributed Computing and Network Security team and managed the Offshore Development activities at HP, India.
Deepak started his career with a premier research & development organization working on distributed control systems and embedded applications. He holds a master's degree in Science from Karnataka University.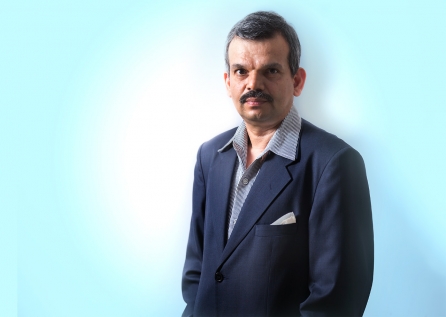 Vinod Kumar K M
Founder, Retired
Vinod carries more than 30 years of experience in Research and Development, High Technology product development, and Technology services. His expertise in electronics design and the firmware for products, ranges from tiny wireless sensors, to advanced acquisition & control units, to instruments and equipment that run embedded Linux or Windows CE. Aggressive energy management, in software, firmware and electronics, is his forte.
He has created capabilities within the organization for design and development of ground up wireless solutions for integration with COTS modules, for distributed application. He is instrumental in the design and development of new products at optimum price points, with lower component obsolescence risk, ease of testing and manufacturing.
Earlier, Vinod worked at Tektronix engineering development center in the capacity of Project Lead and Hardware Specialist.  He was responsible for creating the electronics design services unit, with full-service design and development capability.  He was part of Tektronix's Logic Analyzer R&D Team. Vinod started his career in scientific R&D and worked in a premier research institute in India specializing in Laser based and Laboratory Instrumentation and Control.
Vinod's technical interests are in product and system level design, electronics and firmware. He holds an Engineering Degree in Applied Electronics and Instrumentation.
Venki Venkataraman
Director, Board of Directors
Venki heads the Internet-Of-Things business vertical at Tismo. He has more than 30 years of experience in wireless protocols and delivering products, solutions and services to the energy and automation sector. His expertise ranges from smart end devices to enterprise applications that manage a complete system. Venki specializes in delivering engineering competencies that maximize the value for his clients. His experience includes working with product startup companies, accelerating the product development and testing and enabling early market entry.
Venki has experience in setting up competence centers in Internet-Of-Things, Wireless network protocols and Smart Energy. He has provided network protocol stack development services to semiconductor companies on short range, low power, wireless protocols such as ZigBee, IEEE 802.15.4, Wireless MBus, BT LE and 6LowPAN. For OEM vendors, he was involved in building products and solutions for Home Automation, AMR/AMI, Smart Energy, Street Lighting management and Wireless healthcare applications.
Venki spent about eight years in the US working for AOL, Intel and AT&T, in their product development efforts. These included both web-based enterprise applications and embedded technology products.
Early in his career, Venki was part of a premier research organization in India, developing Automation technologies for Industrial applications.
Venki holds a master's degree in Software Systems in Data Analytics from BITS Pilani, a Diploma in Management from UCI, CA and a bachelor's engineering degree in Instrumentation and Control. He is also a certified Project Management Professional (PMP) from the Project Management Institute (PMI).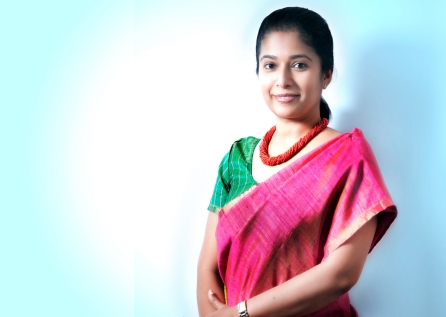 Anna Mammen
Director, Board of Directors
Anna heads the Life Sciences division of Tismo. She has over 22 years of experience in developing products that are used in R&D for new drug discovery, Bio-tech instruments and analytical instruments in chemistry. Her core strengths are in managing high technology product development in Life Sciences for global clients. She creates, develops and mentors strong competencies in her team that include software for multi-platform deployment, measurement, control, algorithm development, analysis, visualization and presentation for Life Science instruments.
Passionate about software development, she constantly seeks ways of melding technology with process and people. A strong advocate of automated tools for development, building, testing and deploying, she ensures that her client's expectations are met in terms of schedule, quality and cost by putting in place strong project management processes and practices in place.
She started her career at Raffles software as a developer in Windows systems.
She holds a master's degree in science and is a certified Project Management Professional from the Project Management Institute (PMI).
Basavaraj Khuba
Associate Vice President
Basavaraj is a software professional with over two decades of experience in both application software development as well as embedded software development. He has worked in numerous industries like analytical, life sciences, semiconductors, publishing and telecom.
In the early stage of his career, he was working with a Global Engineering and R&D Service provider. The major part of his industry experience lies with Engineering Service providers. He specialises in collaborating with client teams around the globe. He ensures a successful product launch by explicitly identifying, tracking and communicating dependencies between each team.
His experience spans across app development for image / video processing and analysis, semiconductor automation, embedded software development on a variety of platforms and technologies. He has extensively contributed to multiple product engineering projects that included hardware, software and firmware development and end-to-end complex reengineering projects. He is proficient in industry leading Chromatography Data Systems (CDS) for various instruments like HPLC, UPLC, GCs, detectors, autosamplers etc.
Basavaraj is an accomplished project manager and his core strength lies in familiarizing the engineering team with the project domain and technology and guaranteeing on-time delivery with high quality deliverables.
Basavaraj holds an Engineering degree in Electronics and Communication.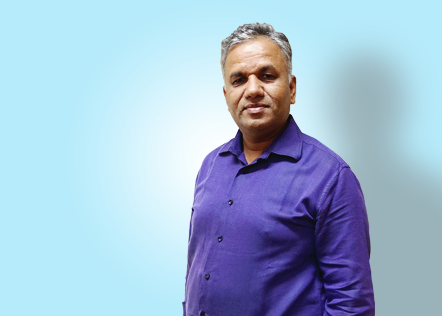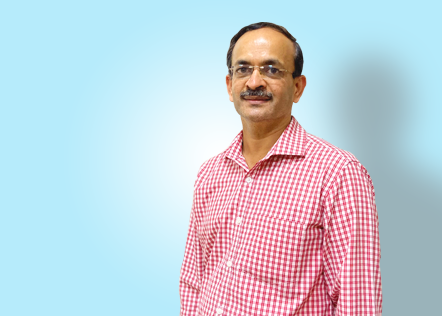 Ramaprasad Keshav
Program Manager
Ramaprasad heads the Testing Services and Quality function at Tismo and manages Software projects. He has over 27 years of experience in managing projects involving design, development and testing of Business Applications and Embedded Systems. He has an envious track record of leading teams of more than 100 engineers managing projects across different domains and technology areas.
Prior to joining Tismo, Ramaprasad worked for an engineering and technology solutions company, where he was in charge of the PMO (Project Management Office) function. He was also instrumental in setting up a test lab for a U.S based networking solution provider.
Ramaprasad has executed numerous projects involving design and development of web applications, desktop and embedded applications along with automation of end to end test cases of Desktop, Mobile, Web applications and integrating the test scripts with continuous integration tools such as Jenkins and Gitlab. He is equally proficient on the quality process side. He is well versed with different compliance requirements such as FDA's 21 CFR Part 11 and ISO standards such as ISO 9001:2015 and ISO 13485:2016. He has successfully managed multiple ISO 9001 and ISO 13485 external audits with zero non-compliance.
He holds an Engineering Degree in Electronics & Communication.
Ayushman Ghosh
Vice President
Ayushman heads Tismo's Development Centre in Kolkata. He is a veteran with close to three decades of extensive experience in software project / product delivery and techno-marketing. He specializes in requirement analysis, product conceptualization & innovation for customers and in-house software solutions. He is passionate about cross pollination of ideas across different domain verticals while delivering high quality software and services to customers by embracing the advancements provided by latest technologies.
He specializes in software development for Analytical Instruments, IoT, Smart Energy, Environmental and Medical devices. He also owns good command in developing Solar PV Monitoring Applications, and Semicon Equipment Control Software. His expertise extends to SDLC process, architecting, project & account management for both offshore and onshore locations.
Ayushman's experience in the business has primarily been with renowned engineering service providers and equipment manufacturers. Throughout his career, he has built and mentored different teams to become successful professionals in multiple verticals and has championed for process adherence in software development including SEI CMMi Level 5 quality implementations. His forte has been to build tight-knit teams that last.
Ayushman holds a post graduation in Computer Application and a master's degree in Economics.