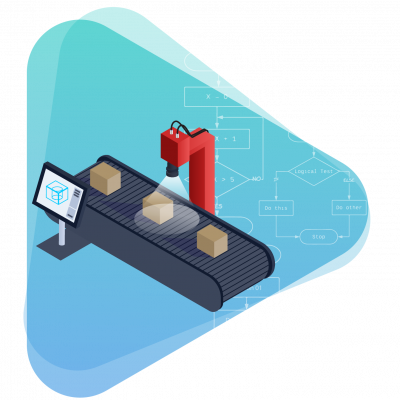 Industrial Imaging
We supplement today's industries through the design and development of high quality machine vision systems that automate production, assembly and quality assurance and control. Our forte spans object picking, flaw detection, high-speed inspection and vision guided robots. 
We are experts at designing and developing imaging, image processing applications and vision solutions for automation. Draw on our experience with high resolution vision systems, X-ray imaging, machine vision systems for robotic guidance and inspection, real-time image processing systems, for vision based machine control, inspection systems and proactive failure detection. 
Leverage our expertise in PCB inspection software, vision based quality control, computer vision, pattern recognition, machine learning and image processing based applications for inventory management, asset tracking and high-performance scanning software. Additionally, we provide independent testing, re-engineering and maintenance of your products.
Services
Design and development of Image Processing & Analysis applications
Real time Image  processing & Video analysis
Vision based control and inspection systems
Robotic guidance 
Graphical User Interfaces (GUI), Man Machine Interfaces (MMI)
Technologies
Languages: C, C++, C#/.NET, VC++
OS: Windows 8/7/XP, Linux, Android, iPhone, iPad
Libraries: OpenCV, Matrox, LabView, Matlab, Coherix
Tools:  ITK, VTK, 3Dslicer, ImageJ, OsiriX, Imagepro
Standards: HL7, DICOM, ASTM, ISO 13485