Analytical & Medical
Engineering for Tomorrow's Life Science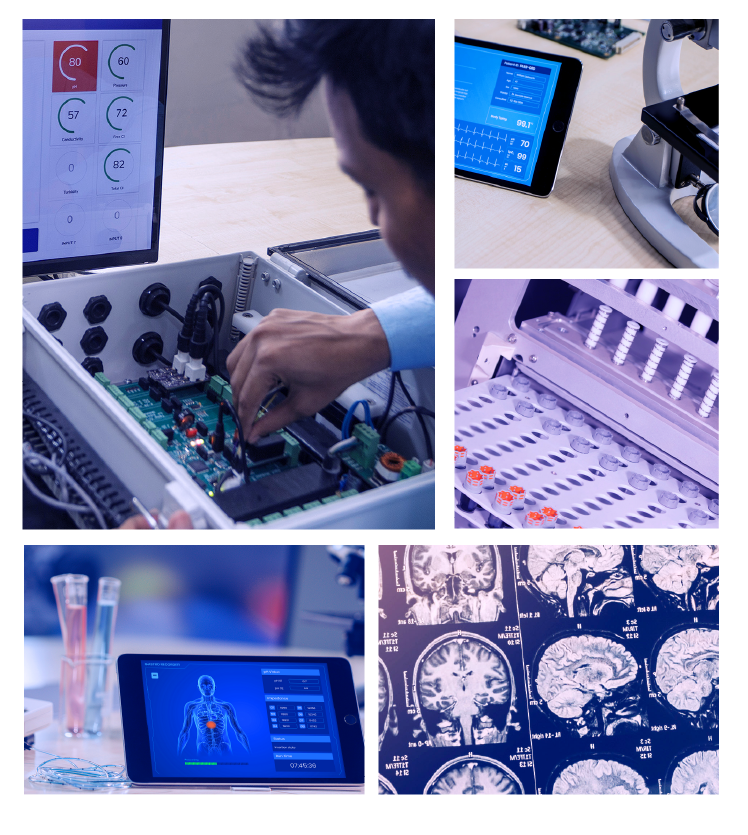 Analytical & Medical
Tismo's design engineering expertise in Medical and Analytical instruments enables modernization, digital transformation, agility and quality in the Life Sciences segment. We are experts at end to end design and development of complex instruments used for medical diagnosis and analytical studies. 
From Class II and Class III diagnostic equipment to sophisticated gas chromatography and mass spectrometry systems, Tismo has worked on numerous life sciences systems across a range of use cases.  
Our focus areas include automated sample handling instruments, imaging and image analysis software, pharmaceutical tablet testers, precision pumps & controllers. We are experts at designing and developing diagnostic instruments, LIMS, DICOM, HL7 interfaces, bio-chemical analyzers, patient monitoring systems, mobile health systems and wearables. 
Leverage our expertise in data collection and analytics to enhance reliability, reduce downtime, improve processes and decision making, and eliminate waste.
Leverage our experience to design and develop devices compliant with standards like ISO 13485, IEC 62304, FDA 21 CFR Part 11 and many more. Our team is well versed on the applicable regulations and stays current on emerging standards covering new technology.
We work to alleviate the key concern areas of our customers, relating to intellectual property rights, project management & communication, induction of right resources on projects and quality documentation of every aspect of product development.
Leverage our strengths in software and hardware solutions, R&D assignments, and independent testing to build quality medical and analytical products. 
Our Expertise
End-to-end product development
Mechanical design
Analog and digital electronics design 
Data acquisition, sensor based devices
Firmware development on embedded systems
Desktop, web and mobile application software development
Data acquisition and data analysis software for analytical instruments
Factory and site acceptance testing
Control system configuration
Product support, maintenance and re-engineering of instruments and applications
Services
End-to-end design and development of Class II and Class III medical devices
Embedded systems design and development
Mobile, web and desktop application development
Remote patient monitoring and Telehealth systems
Image Processing & Analysis applications
Patient data acquisition and management
Development of cloud platforms and data pipelines
Industrial and hardware design