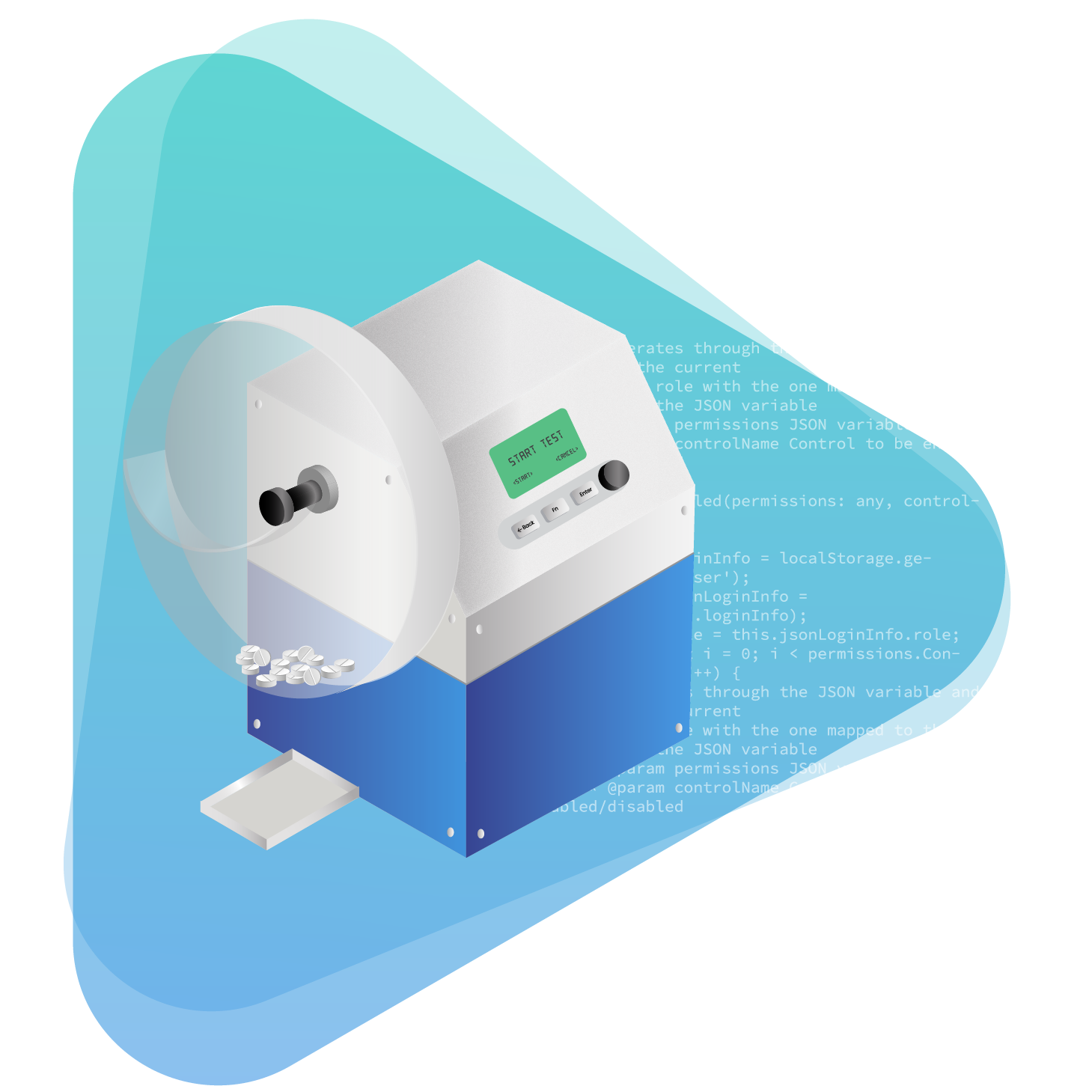 Pharmaceutical
Pharmaceutical firms are at the forefront of medical research and development. They rely on complex diagnostic instruments, analytical instruments, medical devices, testing equipment and many other specialized products. Tismo works with pharmaceuticals and other scientific firms to transform product concepts into a wide variety of end-products including instruments, tools, systems, platforms and devices.
Our specialized engineering experience in pharmaceutical equipment includes tablet testing equipment like friability testers and dissolution samplers, refractometers, leak test apparatus, titration equipment and powder handling equipment. 
Our engineering expertise runs deep, right from product conceptualization and design, to compliance, to quality assurance and sustenance services. We are adept at industrial design, printed circuit board design, embedded systems and software design and development. 
We have previously designed and developed pharmaceutical analysis equipment for dissolution studies, solubility testing, biological sample testing, batch sampling analysis and food testing. We specialize in developing process/online analyzers, gas and liquid chromatography systems, refractometers, automated sample handling systems, precision pumps and controllers and hand held devices
Leverage our experience to design and develop pharmaceutical instruments compliant with standards like ISO 13485, IEC 62304, FDA 21 CFR Part 11 and many more. Our team is well versed on the applicable regulations and stays current on emerging standards covering new technology.
Services
End to end development of pharmaceutical testing equipment
Industrial and hardware design
Obsolescence proofing 
Embedded systems and software design and development
Web and mobile application development
Re-engineering and maintenance
Technologies
Software: C, C++, C#, Visual Basic, Qt, Java, HTML, JavaScript
Firmware: C, C++ on Embedded Linux, RTOS