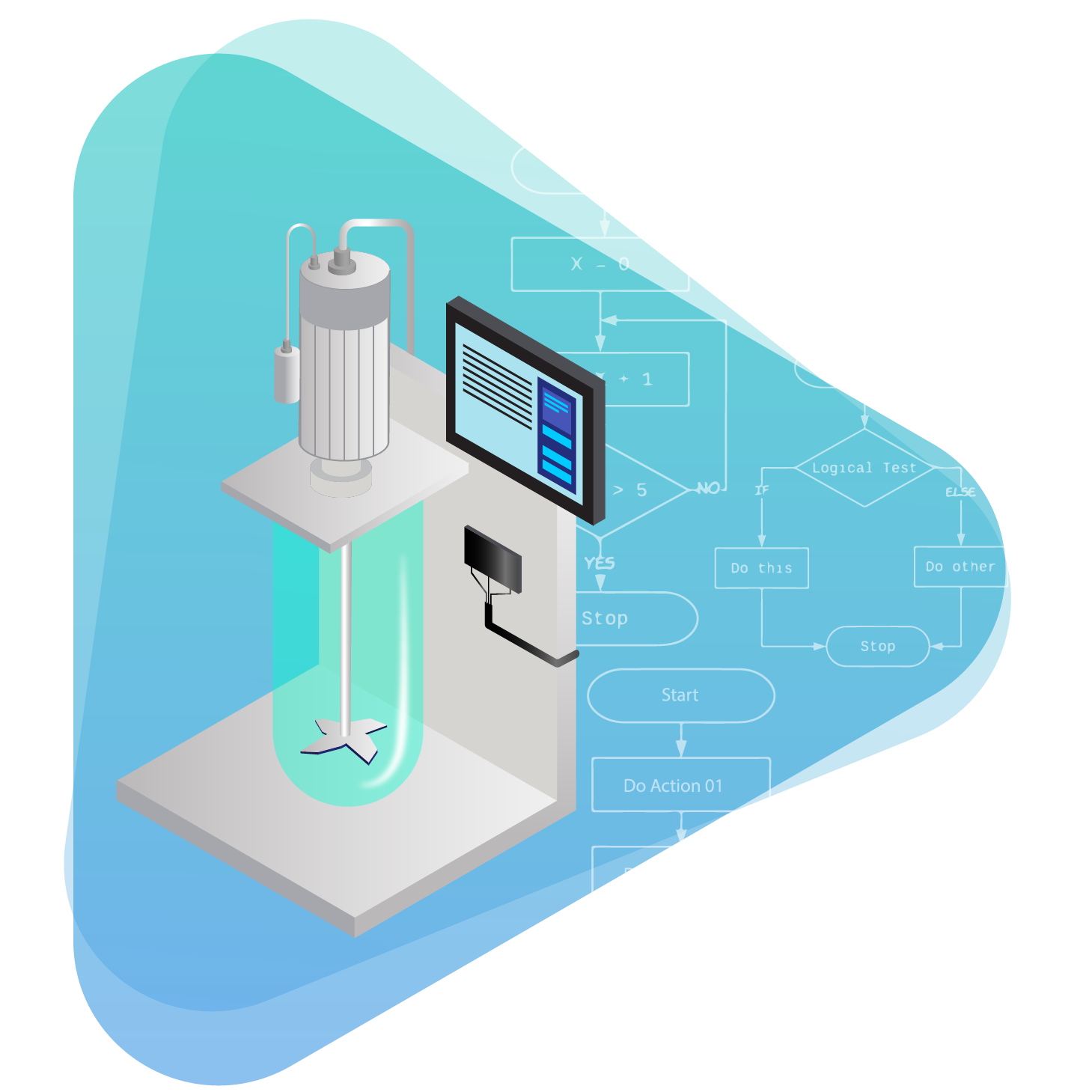 Process Control & Automation
Tismo has extensive experience in instrumentation and control and helps you streamline and improve the efficiency of your processes. From inductive and photoelectric sensors to encoders to machine safety products, we design and develop precise and robust control and monitoring systems. We help you automate your process systems, gather critical operating data, and optimize operations.
Leverage our deep expertise across hardware, embedded software, device drivers, measurement and control, PLC and HMI systems to engineer products in pressure measurement, temperature metrology, level and flow measurement instruments, speed controllers, pneumatic valves & regulators and data loggers and many more.
Tismo opens the door to a more efficient process, through industrial automation. We design instruments for reliable measurement in dynamic process conditions and configuration and management tools for monitoring and diagnosis of process instruments. We specialize in upgrading and migrating obsolete control systems to incorporate automation. 
Draw on our experience with control systems, data collection systems, factory-wide data sharing platforms, network design & support to usher in the new era of factories.
Services
Design of process measurement and control systems
Programmable Logic Controls (PLC)
Machine Vision Systems
Custom communication protocols
Sensor Interfaces
Technologies
Electronics Design: Miniaturization, Low power Circuit design, Design for Intrinsic safety
Firmware Development: Signal processing and analysis, PID control, Real time embedded systems, Embedded Windows, Linux, Android
Software:  C, C++, C#, Qt, .NET Core, WPF
Communication: Modbus, Fieldbus, EtherCAT, HART, OPC, OPC-UA, CAN, Profibus
PLC: Siemens, ABB, Mitsubishi, B&R