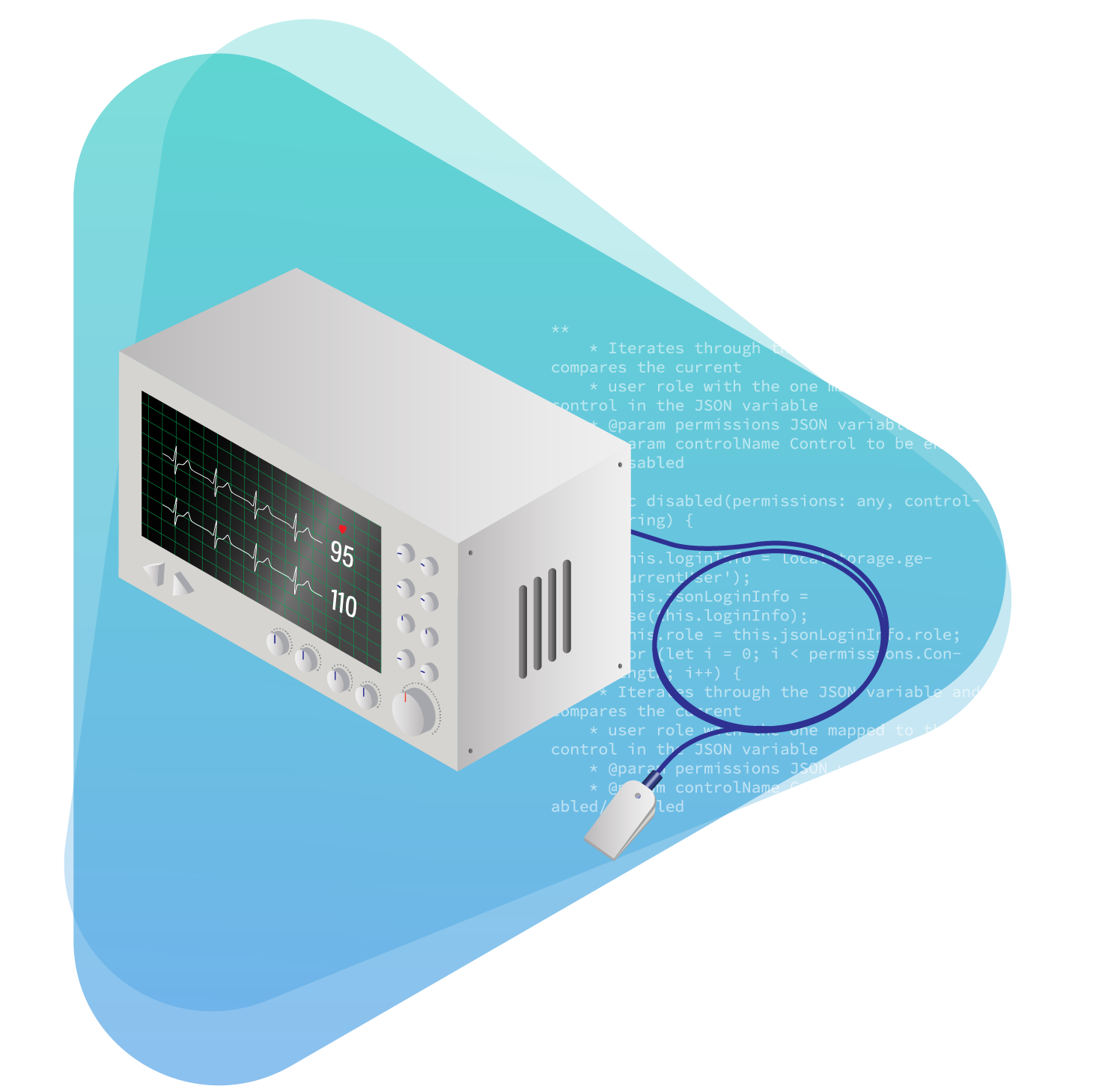 Medical Devices
Healthcare has never been more accessible, intelligent or dynamic. We design and develop products for the frontlines of healthcare, combining intelligent devices, data analytics and software applications. Leverage our expertise in the design and development of Class II and Class III medical devices.
From equipment and instruments for medical facilities to implantable, wearable, and portable medical devices, we specialize in the end-to-end development products that analyze bio-chemicals, aid in diagnostics, deliver medication and monitor patient vitals in real time. We are experts at implementing Health Care Information System and Patient Monitoring Systems. 
Tismo undertakes mechanical design of medical devices, taking into account considerations of strength to withstand tension and torque, conformance to the established biomechanical and patient safety standards, and the expected lifetime of the device. Hardware design is carried out, paying due heed to the need for low operating voltages, low-power consumption, long battery life, static discharge safety. We enable communications for the medical devices, unilaterally or bilaterally, with a network or other devices, either wirelessly or via data ports. 
Our team has expertise in developing software programs to handle simple device operations and data collection, to complex algorithms and analysis software for diagnosis. Software validation is carried out via testing protocols that ensure the programs perform according to specification.
Leverage our experience to design and develop medical devices compliant with standards like ISO 13485, IEC 62304, FDA 21 CFR Part 11 and many more. Our team is well versed on the applicable regulations and stays current on emerging standards covering new technology.
Services
End to end design and development of Class II and Class III medical devices
Device control and Imaging
Mobile, web and desktop applications
Firmware development for embedded microprocessors and digital communication systems
Measurement, control and automation
Remote patient monitoring and Telehealth
Technologies
Software: C, C++, C#, Visual Basic, Qt, Java, HTML, JavaScript
Firmware: C, C++ on Embedded Linux, RTOS
Communication: BLE, Wi-Fi, Modbus, Zigbee, DICOM, HL7 interfaces