Industrial
Engineering the New Age of Industry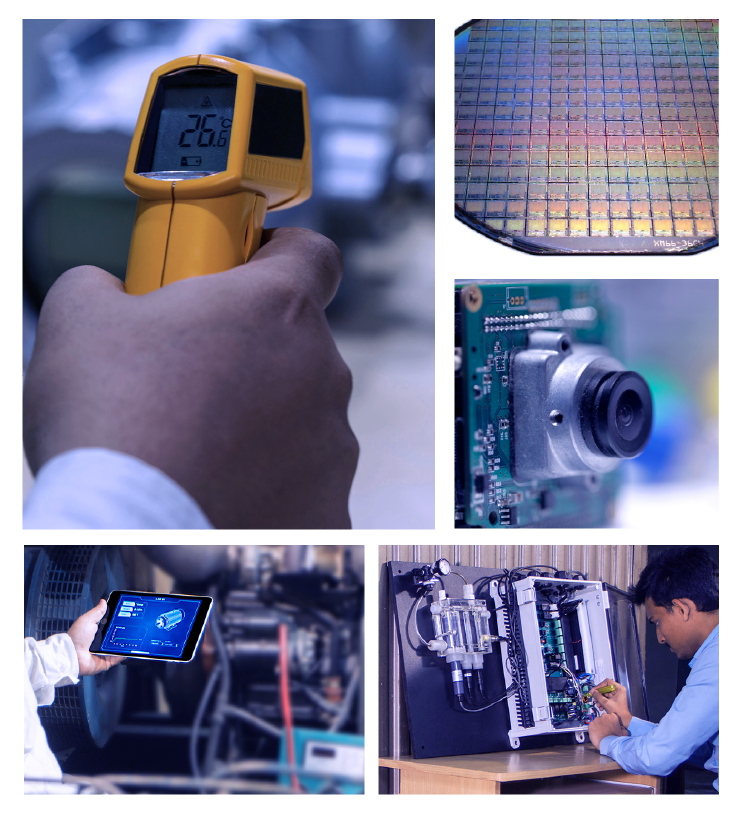 Industrial
We design and develop industrial systems for industries spanning semiconductor manufacturing, oil and gas, chemical process, manufacturing plants etc.  We develop equipment ranging from industrial process monitoring and control equipment, sensor devices, gas analyzers, control systems, robotic controls, online/offline/batch processing systems to modern operator consoles and HMI. 
Tismo's design engineering expertise in Industry 4.0 lets you leapfrog the challenges of real-time data collection from remote access to systems, multi-vendor equipment collaboration, remote access for self-diagnosing and predictive maintenance that go hand-in-hand with increased industry-wide regulations, system security,  and safety standards. 
Harness our expertise in electronics hardware design, embedded software, measurement systems, industrial IoT, distributed intelligence, system integration, custom  software development, open standards and digital lifecycle management. Our expertise extends to deploying state of the art technologies like Industrial imaging, Machine Learning algorithms, self-diagnosing systems and  networking protocols like Modbus, Profibus, HART, OPC, OPC-UA, MQTT for industrial applications  that usher in the new age of industry Industry 4.0. We help you build high quality products and reliable systems.
We are skilled at handling sensors, data acquisition systems, gateways, networks and control systems. We have extensive experience in industrial automation and have worked closely with an array of global customers with a special focus on product development services for industrial monitoring, control and automation and industrial IoT products.
Our Expertise
Industrial Control Platforms
System design and development, equipment control software, HMI 
Data acquisition, Controllers, Sensor interface devices
Re-engineering, migration, sustenance and testing 
Custom tools and engineering 
Independent validation, verification, test automation.
Development of HMI on mobile devices using Windows CE, Android & iOS platform
Industrial IoT/Industry 4.0
IoT Platform development, Custom solutions, IIoT Testing.
Edge / Real time Analytics, Predictive Analytics, Dashboard/ Visualization
OPC-UA based solution development
Cloud and Mobility enablement
Services
Firmware Architecture design, RTOS, Drivers, User interface / HMI, Test & Diagnostics, Custom software applications, Support for regulatory compliance certifications.
Hardware Design, Sensors, Wireless Design, Power Optimization and Battery Management, Small Form Factor Design
Conceptual and Industrial Design, Prototyping and Design Validation, Re-Engineering, 3D Modelling / Detailing / Drafting