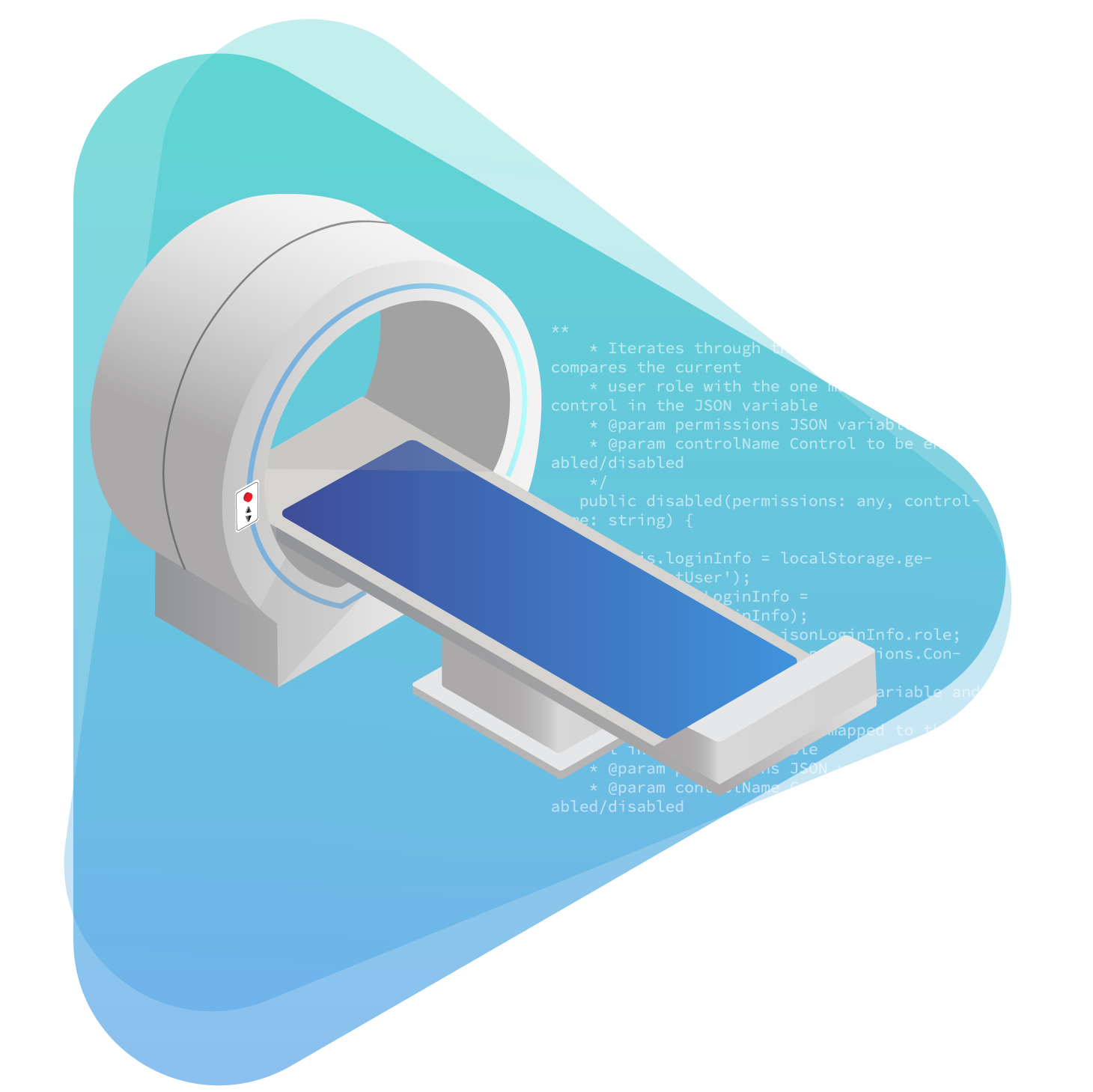 Medical Imaging
Over the past few decades, imaging technologies have become the go-to method for non-invasive diagnosis. Imaging devices are becoming smaller, more mobile and interconnected, capable of detecting several life-threatening diseases. At Tismo, we design and develop diagnostic imaging equipment, subsystems and software solutions. 
Our experience spans high-resolution, anatomical and biological imaging. Leverage our expertise in DICOM, HL7 and PACS to implement interoperability in your systems and ensure that the connected devices can correctly interpret the data/ images transmitted between devices. We have experience carrying out cross-vendor interoperability testing for IHE integration. We have experience in implementing Vendor-Neutral Archives (VNAs), and handling sensitive patient data through HIPAA compliance for all imaging data. 
We design and develop software that organizes, retrieves, sends and exchanges images and files (including X-ray, MRI, PET, and CT scans) from PACS servers. Leverage our expertise to convert imaging data to DICOM, ensure secure transfer for DICOM files between systems and store on the cloud.
Services
Design and development of Image Processing & Analysis applications
Real-time Image processing & Video analysis
Mobile, web and desktop applications
Graphical User Interfaces (GUI), Man Machine Interfaces (MMI)
Technologies
Firmware Development: Signal processing and analysis, Real time embedded systems, Embedded Windows, Linux, Android
Languages: C, C++, C#/.NET, VC++
OS: Windows 8/7/XP, Linux, Android, iPhone, iPad
Tools:  ITK, VTK, 3Dslicer, ImageJ, OsiriX, Imagepro
Libraries: LabView, Matrox, Matlab, Coherix, OpenCV
Standards: PACS, HL7, DICOM, ISO 13485, FDA 21 CFR Part 11, HIPAA